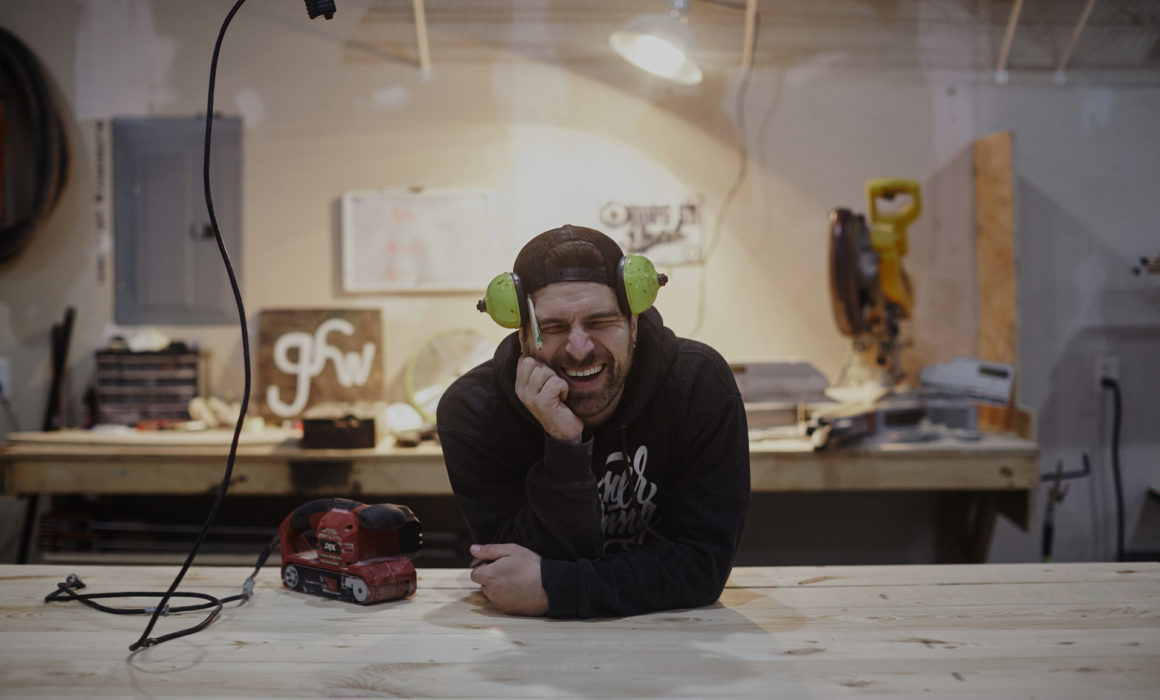 Every once in awhile, I like to switch things up. At my core, I am a photographer of people's passions. Usually, that means capturing a couple who is over-the-moon in love.  Sometimes, that means capturing a small business owner that built something out of nothing. Enter Marty and Good From Wood.
Marty is a Canadian living in Minnesota running a carpentry shop out of the barn on his property.  I had the opportunity to hang out with him and his stain-master-extrordinaire, Mike, capturing all that is Good From Wood.
They made me feel super welcome, and I had a great time bumming around the shop just watching them work and listening to their stories.  I got to hear how Marty met his wife Chelsea, and how he "didn't think she was that cool" at first. Marty said, "Obviously, that changed."  Haha, let's hope so! Now, they live in a renovated farm house on nearly 14 acres in Stillwater, MN with their two little boys and puppy named Moose with cows, goats, and chickens.
And then there is Mike. He helps out around the shop a few days a week with staining and packaging, but music is where his true passion lies. He's a drummer that's getting married this summer. Unfortunately, I'm not going to be the one photographing their big day. I bet it's going to be a blast!
Both are super cool guys, and they're making super cool things.  The shop specialty is interior sliding barn doors.  They've been featured on HGTV and will soon be featured in my home office! I can't wait to get one of these doors in my own home. They don't stop there though, they'll make you a farm table or a new mantle for your fireplace, or whatever else you and Marty can dream up.
If you know of any other rad people that are following their entrepreneurial dreams, I'd love to capture their businesses too! I had a great time over at Good From Wood, and want to do more with other Minnesota based small businesses. Leave a comment and let me know who you think I should hang out with next!
GFW Links: