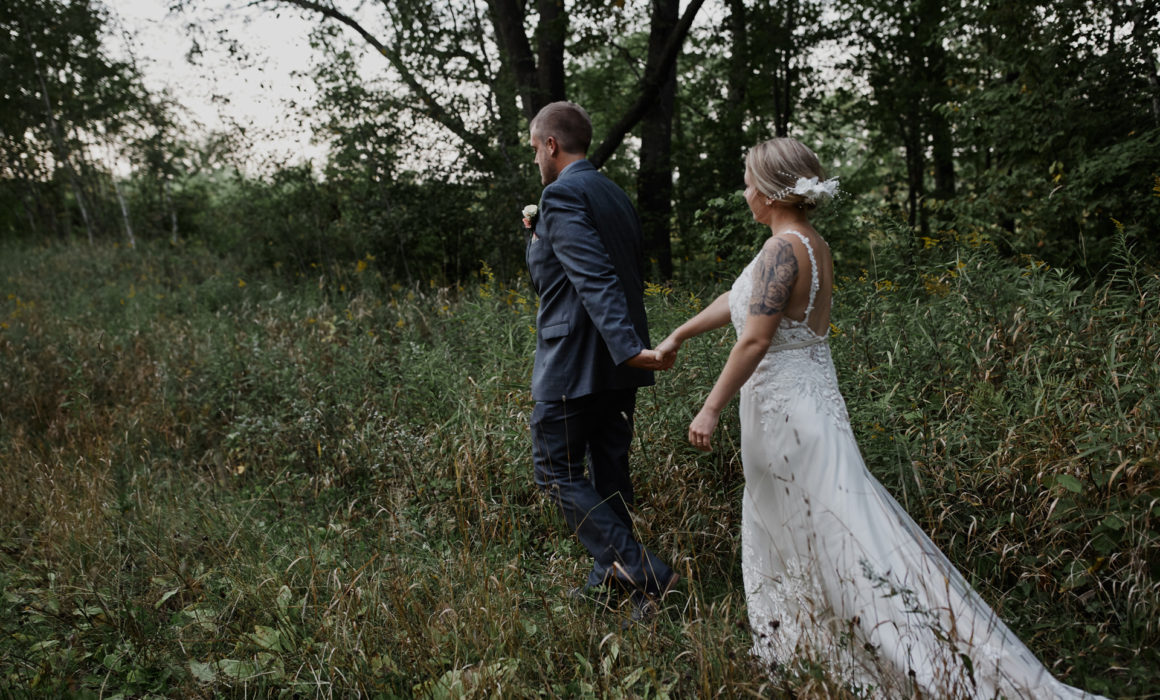 I am sort of in love intimate weddings.  The small group of friends and family that are present always make me feel like I belong there. I get to hear stories about the couple from the people that know them the best.  The guests don't treat me like a wedding vendor, but like I've been a friend all along.   Clair and Brian's intimate backyard wedding was no different.
Last year, Clair and Brian bought a property with lots of windows and a gorgeous 5 acre lot. The house may have been dated, but the natural light and vision for what the place could be made them excited about buying the property.  So, they've spent the last year or so upgrading and making the house their own.
Both of them wanted a small wedding. Since, they're both homebodies, having an intimate backyard wedding on their own property seemed like a great way to have their friends and family over to see all the work they've put in at the house, AND have a beautiful outdoor setting for their wedding.  It was truly a win-win situation.
Anyway, their wedding was one dreams are made of.  Clair spent so much time perfecting every detail and shopping thrift stores for flatware and glasses.  They built permanent structures to drape lights across their yard.  It came together beautifully in a vintage, soft, romantic way. But still fun! There were yard games galore and an outdoor dance floor. And 7, yes, SEVEN different cakes!  I didn't try them all, but the ones I had were all delicious.

I could going on and on, but I'll stop.  Let's face it. You're really here to see the images.  So, here is a glimpse into Clair and Brian's intimate backyard wedding…