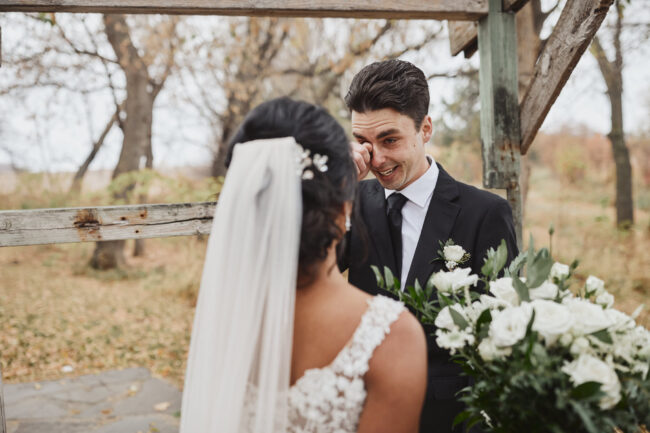 I met Justin after he joined the team as the residential science nerd at my husband's brewery. He's so funny and kind, and my daughters adore him. Shortly after getting to know Justin, he got engaged, and I got to meet his beautiful other half, Michelle. She is incredibly selfless and so sweet, and she and Justin make such a good match! When they asked me to shoot their wedding at Gathered Oaks, I was pumped beyond words.
This wedding was so cool, you guys. Gathered Oaks is a gorgeous venue in Alexandria, MN. Michelle and Justin's day was full of emotion and personalized touches and lots of loved ones coming together to celebrate. They celebrated two cultures coming together, two families being joined. It was pretty magical, and I'm so thankful I got to be a part of it.
Every detail was thought of, and when their planned outdoor ceremony had to be moved inside because of weather, the staff and Gathered Oaks made it happen and it was just as beautiful inside the barn! We decided to use the location where the ceremony would have been held as the spot for their first look, and it was such a special moment. Lots of great memories from this day. I'll stop talking and let you see the photos now. So, without further ado, please enjoy the beautiful Michelle and Justin and the images from their gorgeous wedding!