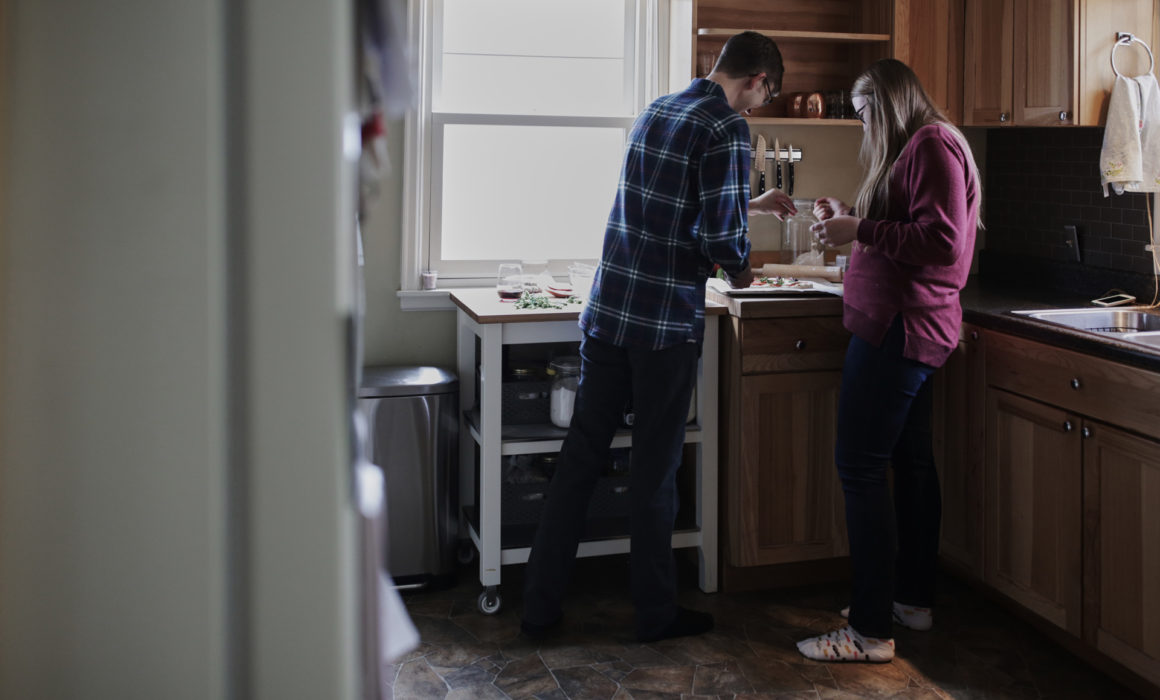 This in-home session has been on my list of things to blog for awhile now. It took place in the fall of 2017, and I'm so pumped to finally be sharing it! Clara and Zach moved to Minneapolis pretty recently (like a year ago or so) and bought the cutest little house.  Clara really wanted to use their home for their engagement session, and I LOVE in-home sessions, so I was pretty excited about that. It ended up raining that day too, so it was a good thing we spent much of it indoors. 
I had so much fun with Clara and Zach during their in-home session last fall! They made me homemade pizza, and it was delicious. We laughed a lot and I had a great time getting to know them more. Here are a few things Clara and Zach love: Music Festivals. Cats. Tea (although Zach loves coffee as well). Reading Books, and generally being cozy home-bodies. 
I might not be a cat person, but I'll gladly spend any rainy day sitting at home with a good book and a cup of tea, so we hit it off pretty well. I cannot wait for their wedding later this year.  It's for sure going to be a good one! So without further ado, here are some of the photos from our gloomy day, happy hearts, in-home session.
Location: Minneapolis, MN