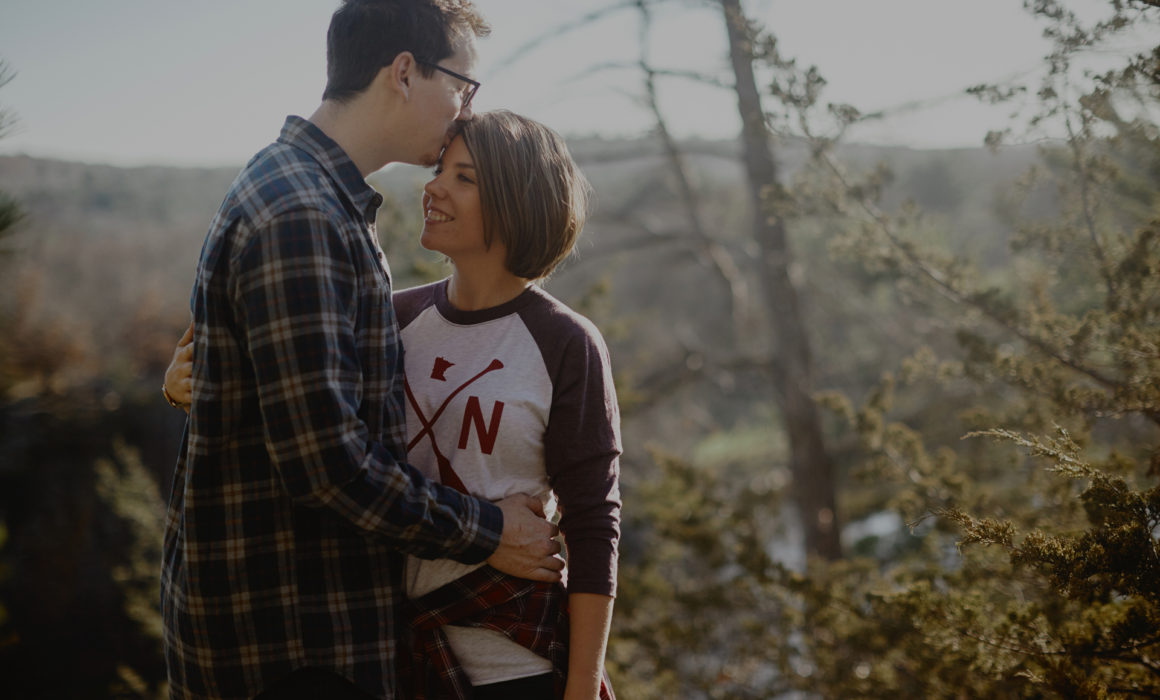 Interstate State Park is one of my favorite places in Minnesota. Taylor's Falls is gorgeous, and of course I was thrilled when Jess told me she had her heart set on an Interstate State Park engagement session.
Let me start over. Awhile ago, Jessica + David reached out to me about shooting their elopement next summer.  From the very first email, I knew that we would get along.  She mentioned that they go camping almost every weekend in the summer.  When scheduling to meet with them, she said, "We'll be camping that weekend, but can we meet up with you on our way home?" Heck yes!  I love camping and hiking, and was a little jealous of the fact that they get to do it so often. So we planned to meet on their drive home from one of their camping weekends up north.
When the day came, we met up for ice cream.  It was a stinking windy day. I'm not sure why that's important, but that detail just stands out to me. My hair flew into my ice cream a number of times. David was smart and ordered a shake. His ice cream didn't make a mess.
Anyway, I got to meet their dog Jasper, who they bring along with them on every hike and camping trip. We took jasper for a little walk and ate our ice cream and talked about their wedding plans.  It was a perfect first meeting, and I knew then and there that I wanted to be a part of their love story.  This fall, we got to go hike around Interstate State Park and take their engagement photos. It was a blast. I even got to bring my hubby along, so it felt more like a double date than an engagement shoot.  Take a look at my favorite moments of the day.