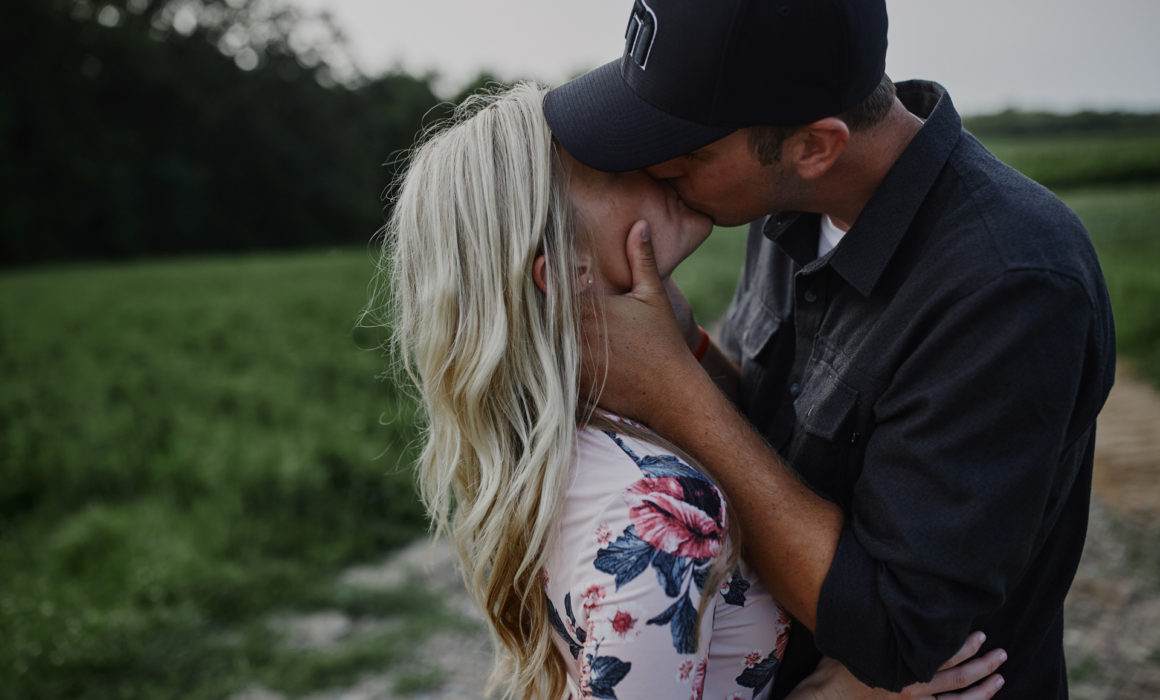 Jenna grew up in my hometown.  When I was in high school, I remember seeing her and her twin sister (who were in middle school) at my soccer games.  They always volunteered to be the ball girls. When Jenna contacted me about possibly shooting her wedding, I remembered exactly who she was, and she had NO IDEA who I was, or that I was from the same town.  So crazy. What a small world!
Nick grew up in a nearby small town, but these two actually ended up meeting online! They are affectionate, fun, and love spending time outdoors together. The day before our session, they spent the day canoeing! Luckily, they didn't show up too badly sunburned! I had a great time hanging out with Jenna and Nick during their session, and I cannot wait for their wedding this fall!
I am so grateful these two chose me to be a part of their love story. We had so much fun on this Wabasha Engagement Session, but we actually didn't even stay in Wabasha! I met up with them at a public parking lot and shot around downtown Wabasha a bit. Then Nick took us to a small town across the river in Wisconsin called Alma. First, we visited their local marina and then went to a park overlooking the river valley.
Nick had visited Buena Vista park with his dad when he was younger, and it was the perfect place to end their session. It was so gorgeous up there! With views overlooking the Mississippi River valley and the greenest, lushest trees.  I loved it so much! So enough chatting.  Take a look at the pictures! Because let's face it, that's what you're here to see.