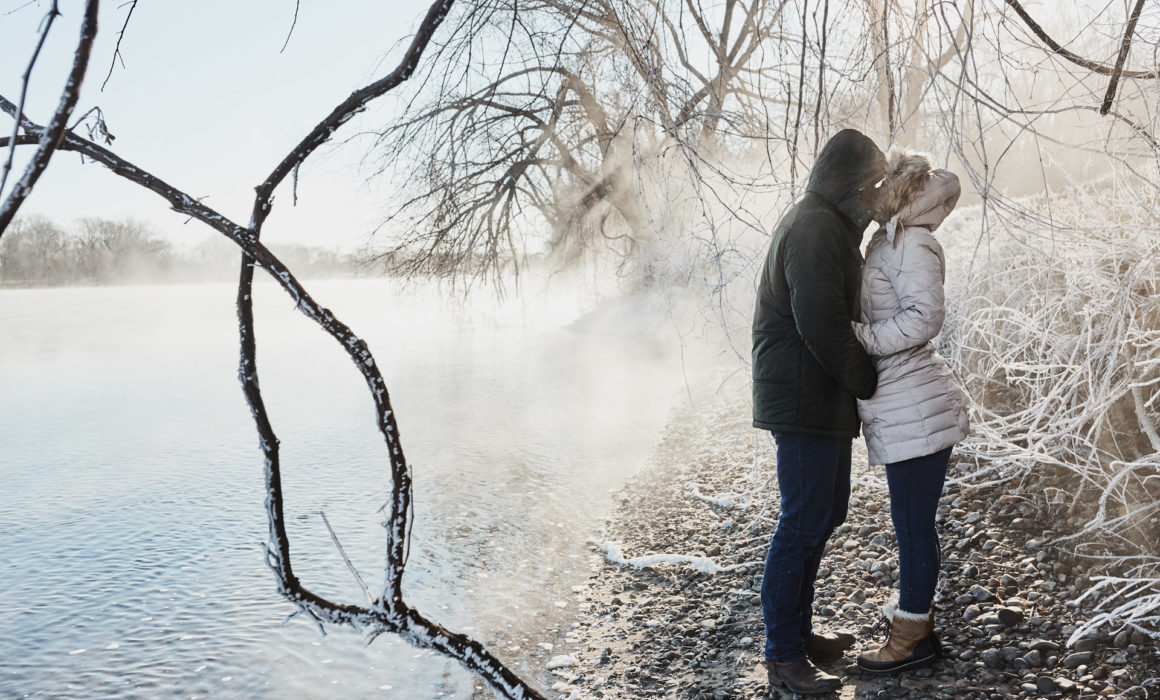 Let's talk about Jillian and Andrew's winter engagement session! I've known Jillian for awhile now. Her family is good friends with my husband's family. So I met her shortly after I started dating Ben over 10 years ago. Jillian is great. She's bubbly and funny and loves Jesus, and her whole family is known to break into song on occasion. I'm so so happy that she has found the man she's going to spend forever with!
These guys went through a lot to find each other. They met on online after months of getting message upon message from weirdos and meeting up with a few duds. Finally, they met each other and it was about as close tp love at first sight as you can get.
I didn't meet Andrew until the day of their engagement session. We met up for coffee first, so we could get to know each other a bit before heading out to shoot. I asked him what it was about her that drew him in, and he answered by saying that she is the most positive, energetic person that he's ever met. He also mentioned they they laugh together and that she's going to be a wonderful mother to his 5 year old daughter. Jillian said she loves Andrew's commitment. To his business. His family. His daughter. and now to Her. She told me that Andrew is constantly putting others before himself and that was the most attractive quality about him.
After our coffee date, we headed out to a nearby park for their winter engagement session. The temp was 5 below zero. I think that's the coldest session I've ever done. But we still managed to have a blast. We spent more time in my truck chatting than actually out taking photos, but what we did get was gorgeous!
I'm so happy for these guys. I'm pumped that I get to shoot their wedding this spring! So without further ado, here are the photos!