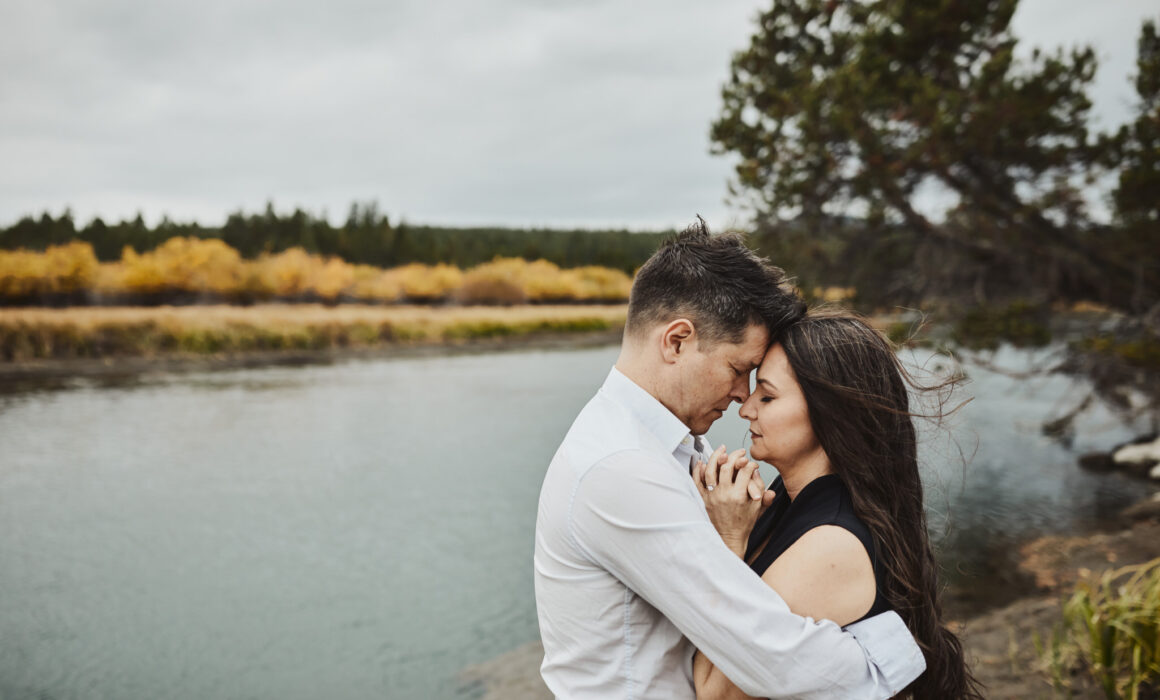 This Sunriver Resort session is a special one to me. My uncle Kip was the groom. He married the lovely Corinne last fall at Sunriver Resort in Sunriver, OR.
This wedding was a long time coming. It was postponed because of COVID…twice. They had a vision, and they stuck it out in order to get it. It was so beautiful when we all finally gathered at Sunriver Resort in Oregon to celebrate these two and the beginning of their marriage.
The weekend was so busy, that this session almost didn't happen the way it did, but I'm SO SO SO glad that we were able to take an hour away from the craziness that is a destination wedding and grab these pre-wedding shots. The quiet of the river and some deep breaths really brought the best out of these two.
We met at the edge of the resort at the horse barn, and walked along the river. It was chilly, but so refreshing to be outside after traveling all day throughout airports and spending hours in the car.
I loved getting to see the way these two support and love each other. They really opened up and let me in, and that kind of trust always wields the best images.
Here are a few of my favorite shots from my session at Sunriver Resort with Kip and Corinne! Enjoy!