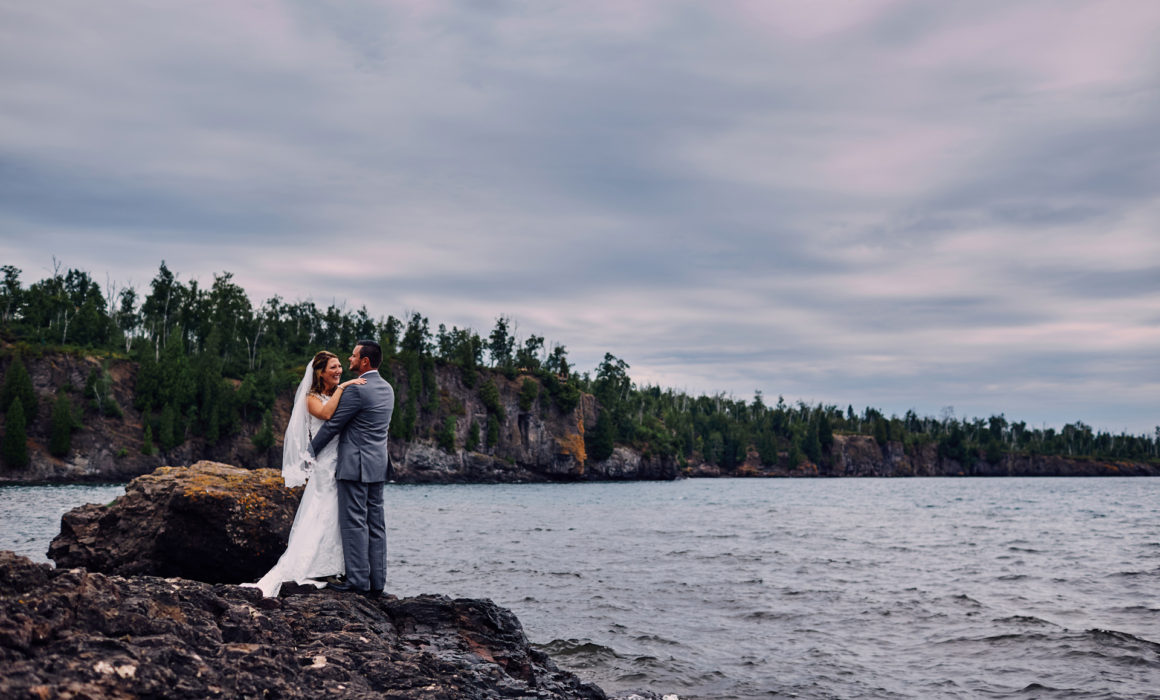 Lindsay and I were on the dance team together in high school. (Go KoMettes!) I hadn't seen her in 10 years, but one day she posted on Facebook that she was looking for a photographer for her north shore wedding.  The north shore is one of my favorite places, so obviously, I reached out. Luckily, Lindsay was excited to  introduce me to the love of her life! Last fall, we shot their engagement session at Tettegouche State Park. You can see some of those photos by clicking here!
This summer, they said their vows in front of 50 of their closest friends and family on the beach at Gooseberry Falls State Park.  Their north shore wedding was rainy and wonderful and beautiful. They had one of the most unique ceremonies I've ever seen. There was a wine toast between the parents and the bride and groom welcoming each other into their families. So so cool! It was good to reconnect with an old friend and get to know the man of her dreams.  These guys love deeply and genuinely and have a ton of fun together. You'll notice their huge smiles in every single photo…
Lindsay and Josh, thank you for allowing Ben and I to be such a big part of your wedding day.  It was perfect. We loved every minute of it, and we can't wait to see where the future takes the two of you!