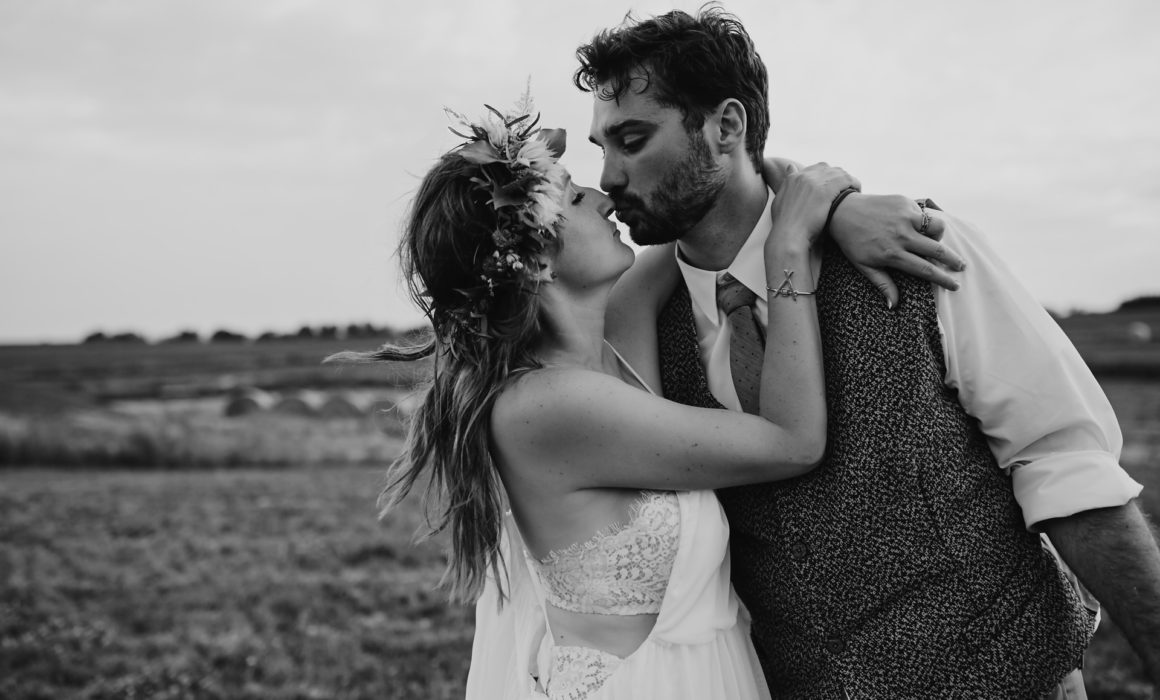 Angie and Christian's laid back MN barn wedding was one of my favorites to date.  It also happened to be my 6 year anniversary!  My husband, Ben was able to come along and shoot with me, which of course, always makes for a great day! Angie and Christian made us feel like part of their family, and we had such a fantastic time hanging out with them and telling their story.
These two are some of the most selfless, loving, people I've had the pleasure of working with, and every part of their day represented who they are as a couple.  They chose a venue that was rustic, but still elegant and beautiful. The girls got ready in one of the most spacious, charmingly renovated spaces I've seen at a farm venue. Angie and Christian went with the flow at every turn, and when bad weather turned up on the radar, they made the decision to move the ceremony into the barn rather than in the outdoor location they had planned.  We had their private first look in the location where they were originally planning to tie the knot instead.  It ended up only raining for a total of 5 minutes, and the rest of the day went off without a hitch.
Angie and Christian, thank you so much for being who you are!  Your joy and love for one another is contagious, and I am so thankful we got to celebrate our anniversary at your wedding!
Here's a look into Angie and Christian's modern, but rustic, MN barn wedding!