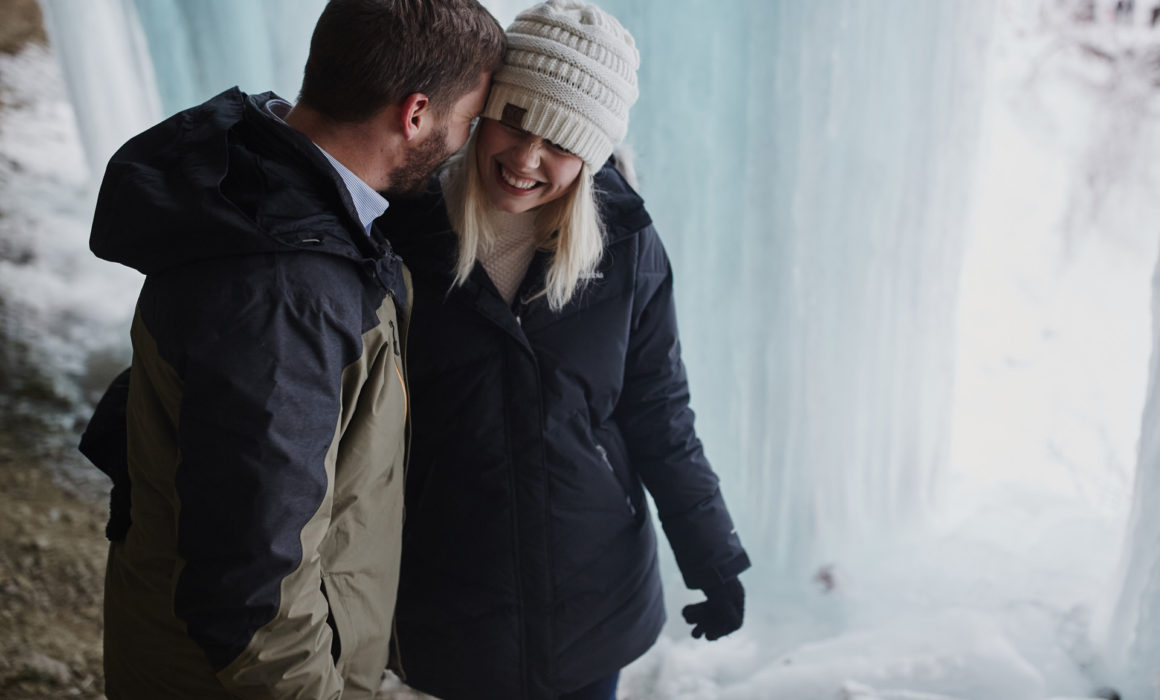 Tori and Greg live in Arkansas, where its warm ALL year round. Yet, they came the North in the middle of winter for their Minnehaha engagement session. And they were total troopers.  Tori told me they went out and bought winter jackets the DAY BEFORE. How great is that?!
Let me tell you a little bit more about this couple, because their story is what made me want to work with them so badly! Tori is from the midwest. Greg is a southern boy. They're both serving our country in the Army.  If you know my family, you know that the Army is near and dear to my heart. My uncle, Sgt. 1st Class John J Tobiason, was KIA in Iraq back in 2007, but that is a story for another time. Back to Tori and Greg. These two met at the Bataan Memorial Death March in New Mexico, which is an event honoring soldiers of WWII. Only a couple days after meeting, they both headed their separate ways, but stayed in touch and started dating long distance.  
Eventually Tori moved to Arkansas to be closer to Greg. Fast forward to 2016: He found out he was going to be deployed to Africa, so he planned a little weekend away for the two of them and popped the question. She, of course, said yes!
Shortly after coming back from the 100+ degree heat of his deployment, they drove to the midwest for Christmas, and met up with me to adventure around the Falls in the snow. That's super impressive. Man, I love adventurous couples!!
They are getting married later this month, and I cannot wait to be a part of it! I really wanted to share these photos with you all (or should I saw y'all?) before their wedding.  So without further ado, here are some of my favorite frames from their wintry Minnehaha engagement session!