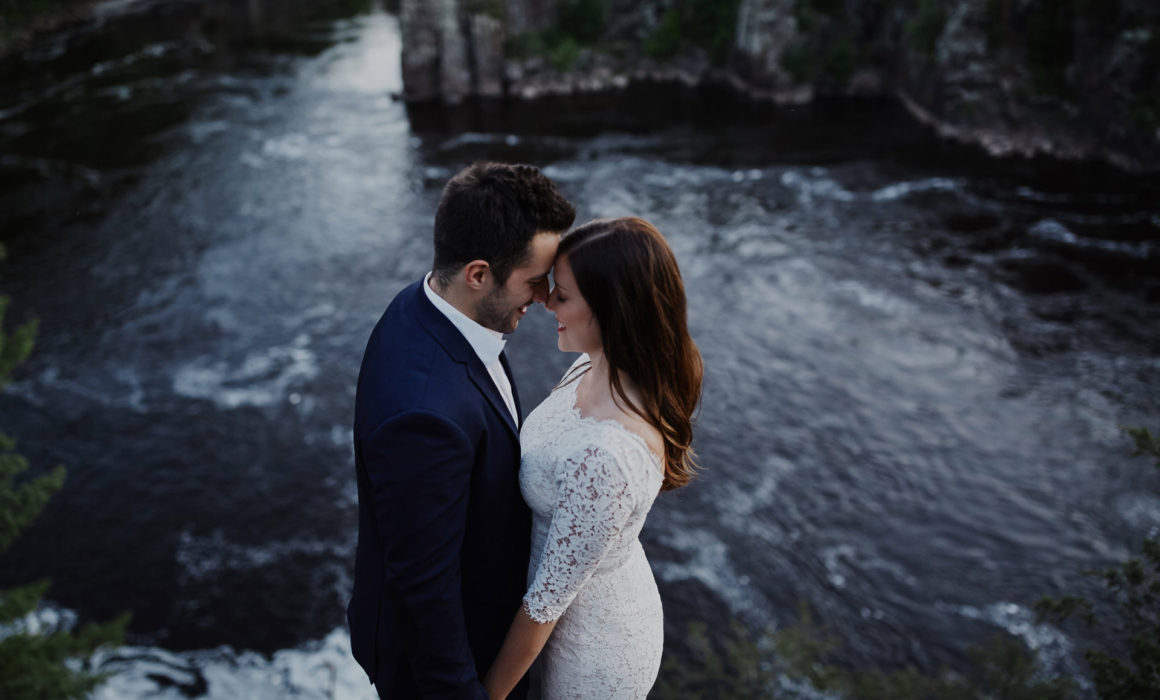 For one evening, I got to hop over the border into Wisconsin and be a St. Croix Falls Photographer. Man, it is beautiful over there! Interstate Park is one of my favorite parks in MN (you can check out a session on the MN park here), and the Wisconsin side certainly doesn't disappoint!
Megan and Alex are such a cute couple! They work together as a wedding photography duo and will be getting married later this year! As photographers, it can be weird to get out from behind the camera and put yourself in front of it.  They were naturals! These two knew exactly what they wanted, and I was so glad to be able to capture these images for them!
Throughout our evening together, I got to learn more about them, and found out that Alex and I were actually both at Northwestern (St. Paul) at the same time! We know some of the same people, and got to reminisce a bit about college days.  What a small world!
Alex and Megan, I want to say thank you for allowing me into your lives for one evening.  I hope you two have a fantastic wedding and an even better marriage! Cheers and God bless!